The lack of innovation for permanent birth control over the last half century leaves women struggling for viable options. Femasys is committed to providing women with revolutionary products as they seek solutions throughout their reproductive journey.
With few or no current direct competitors, our product candidate in development has the potential to disrupt and grow segments of the reproductive health market.
FemBloc features our proprietary delivery platform, which places balloon technology close to the opening of both fallopian tubes. This in-office approach is designed to eliminate the risks of incisions, anesthesia, and hormones. As a nonsurgical procedure that is implant free, FemBloc delivers a biopolymer that is expected to expel within 3 months. Confirmation of procedure success can be achieved after 90 days, which would provide women with a certainty no other option can achieve. FemBloc is under clinical investigation in the U.S. (NCT05977751).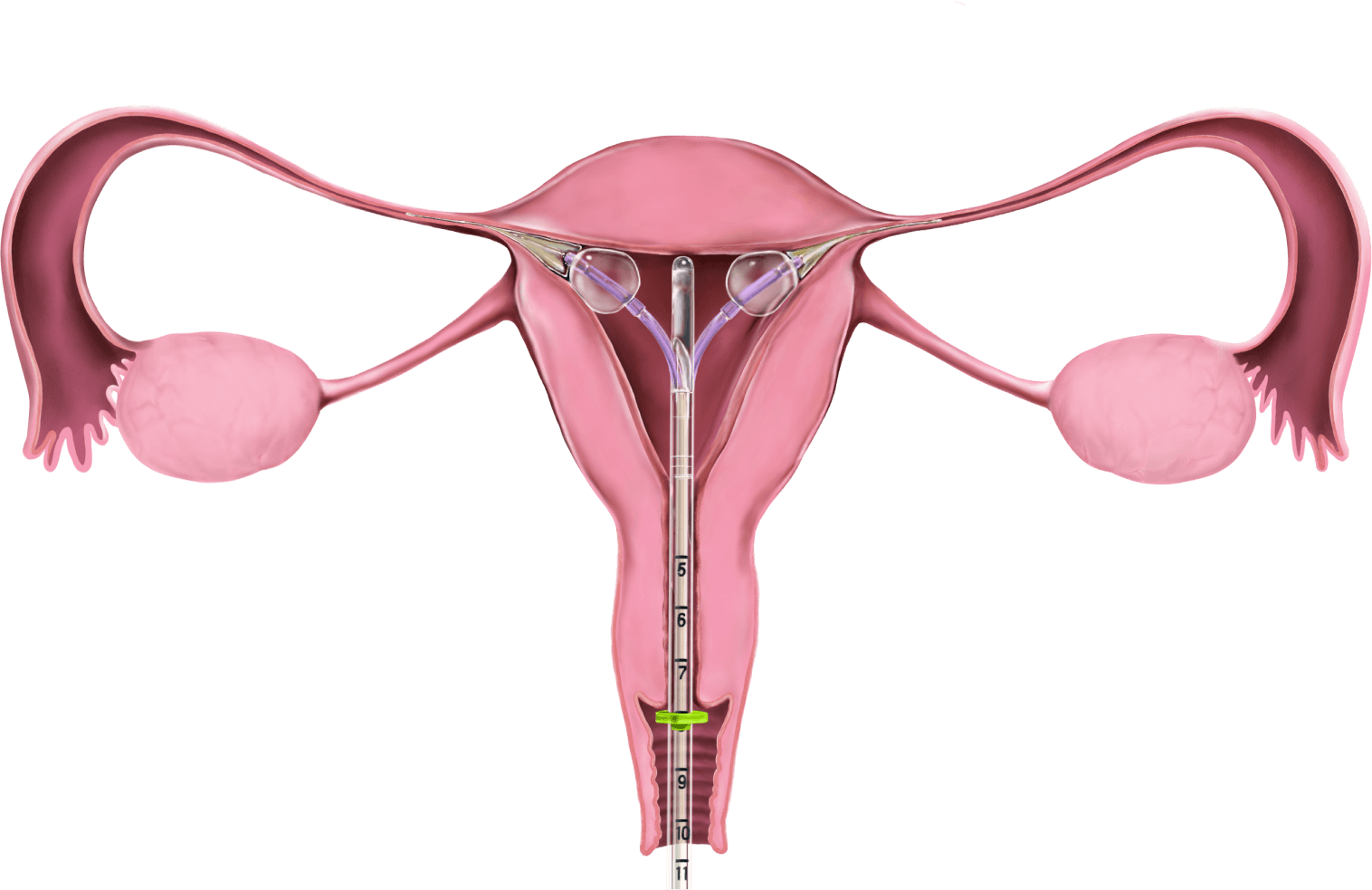 INTRODUCTION OF BIOPOLYMER INTO FALLOPIAN TUBES
Device placed through cervix into uterine cavity
Balloon catheters are advanced and inflated
Biopolymer is delivered into each tube
Device is removed after biopolymer delivery
Biopolymer solidifies with contact to local tissue
Biopolymer is designed to degrade over time and completely expel naturally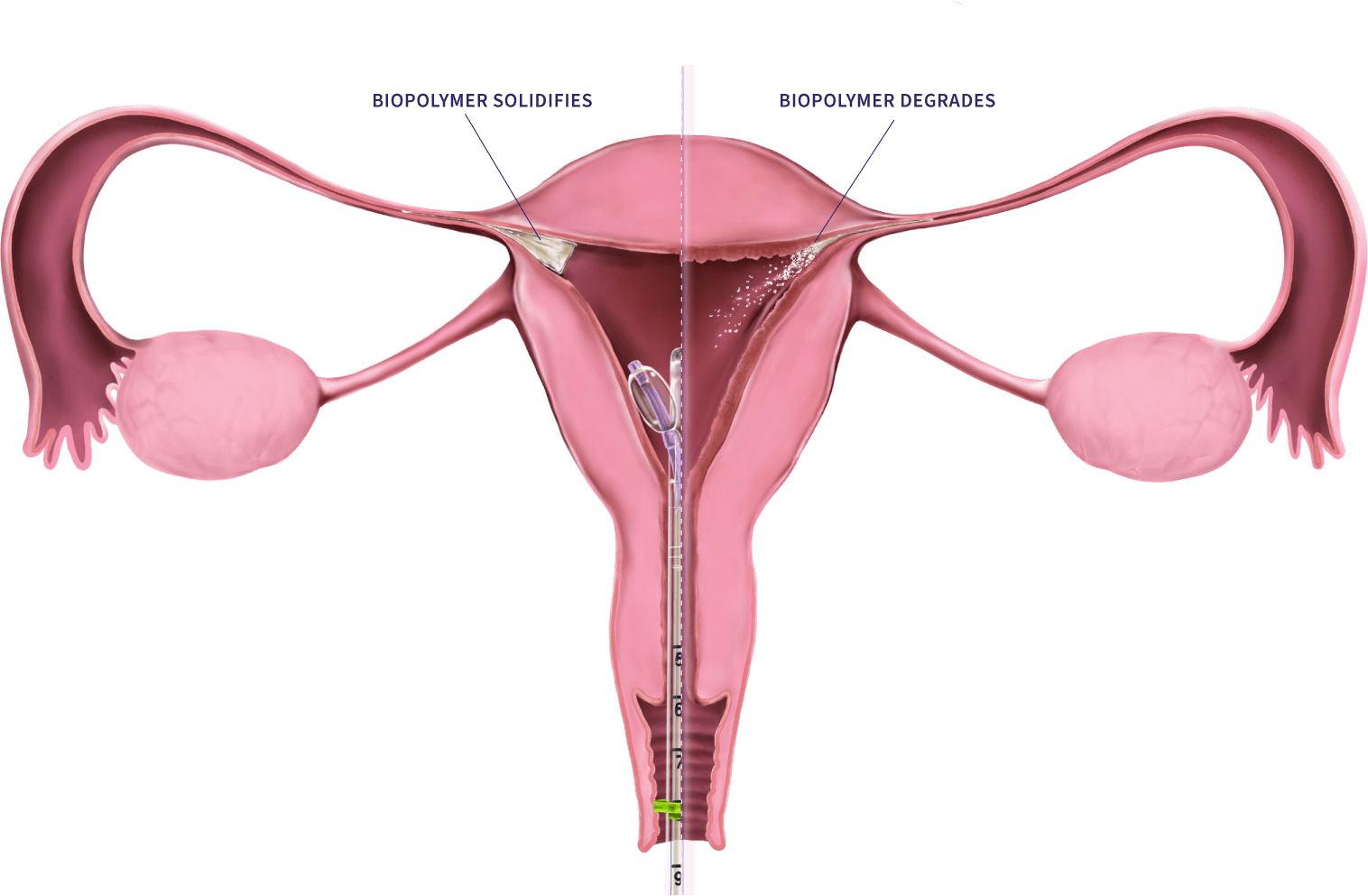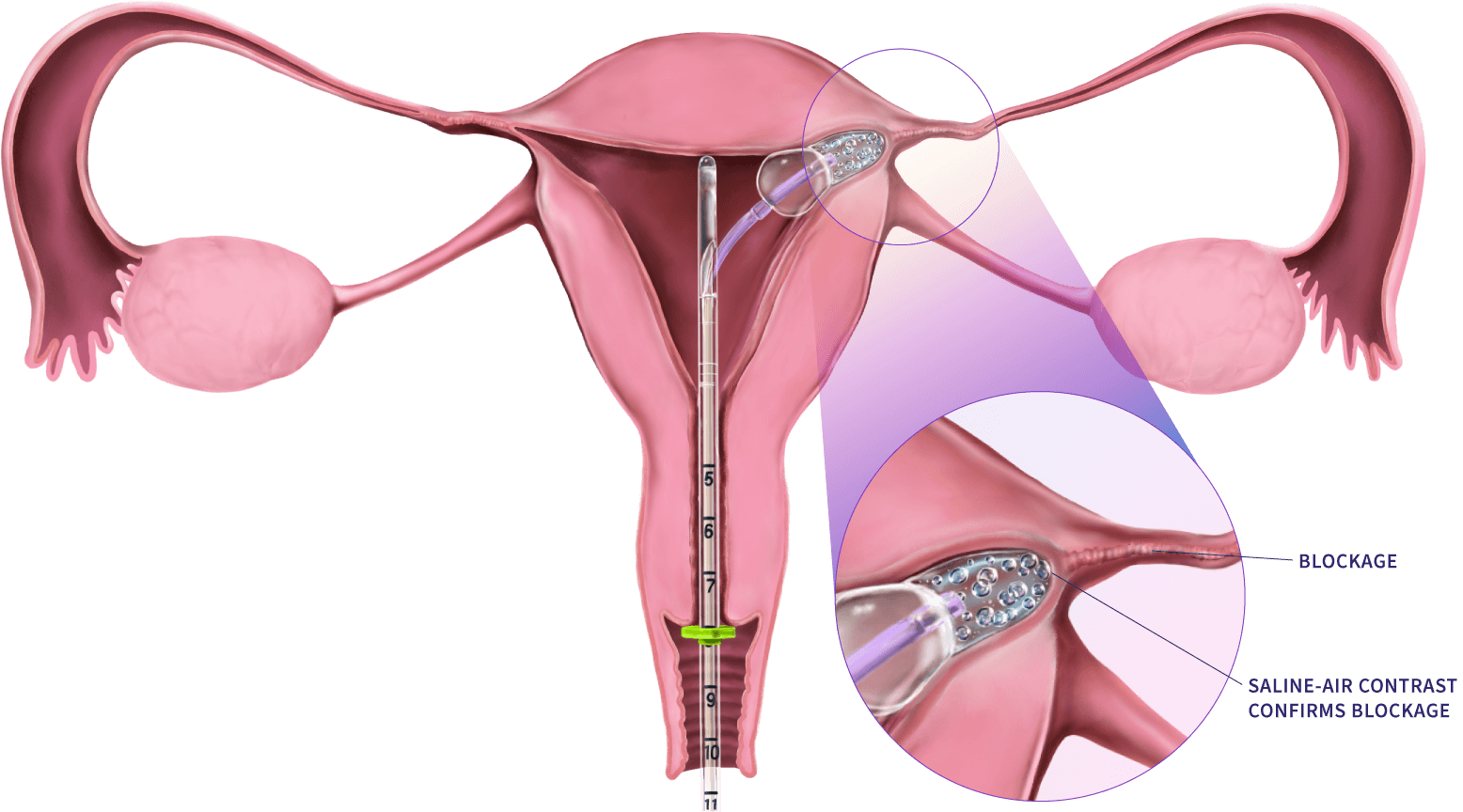 Fallopian tubes close and confirmed by test
Small section of fallopian tubes close for permanent occlusion

Ultrasound test checks for procedure success
Dr. Blumenthal provides his personal insights using FemBloc and its benefits.